Callaway X HOT 19 Driver review – Is It Worth It or Not?
Last Updated on June 14th, 2023
We may earn commissions for purchases made through links on our site. Learn more on our about us page.
A statement from Callaway Golf Company says it clearly:
 "[The] company is a premium golf equipment and active lifestyle company… Through an unwavering commitment to innovation, we manufacture and sell premium golf clubs, golf balls, golf bags, and golf accessories…."
"Playing a Callaway Driver, you immediately have a competitive advantage over those with other golf drivers. With artificial intelligence and machine learning leading the way, Callaway Drivers provided next-level distance, ball speed, and forgiveness."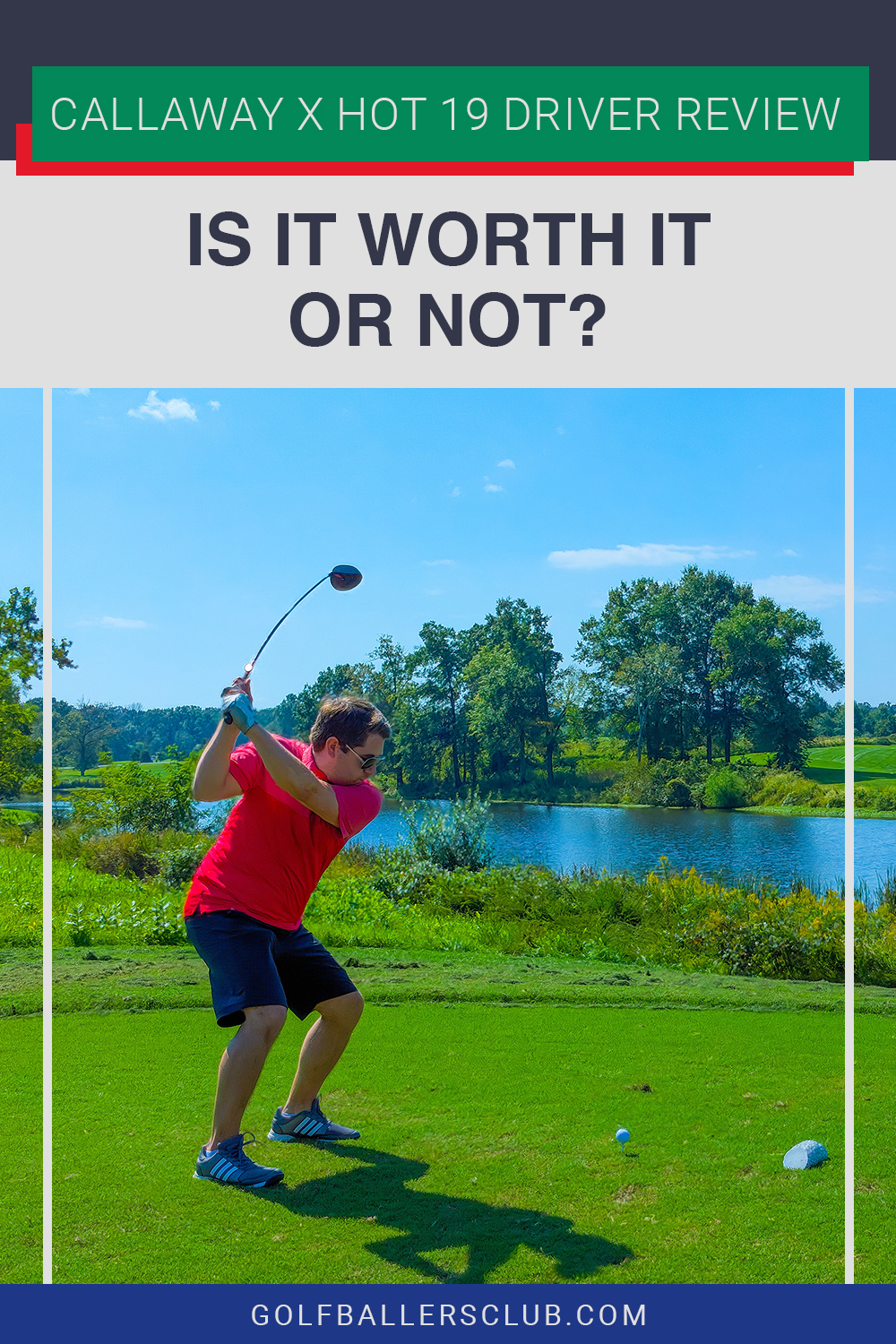 Are Callaway X HOT drivers good, according to reviews?
The Callaway Golf Company on the X Hot drivers said:
"The X HOT driver is built for ball speed, long-distance, and more forgiveness for consistent shots across the face. With proven technologies, great sound, and great feel, it's designed with everything you need to hit longer, straighter drives."
Most reviews focus on the fact that Callaway's X Hot Drivers are high-tech, modern, and quality-made products that can last long. The attention to detail makes this product extremely good and worth the money.
What are some good sides of Callaway X Hot driver?
There are plenty of aspects of this club to be happy about using this lightweight driver. The aptly named Callaway X HOT Driver does precisely what you'd expect it to do with a name like that- increase ball speeds, increase distances. 
In addition, they have released what is called, Variable Face Thickness Technology, which gives the club head a more prominent sweet spot. 
Then also allows the golfer maximum forgiveness on the course. The club then should increase the shot's accuracy and distance for even the newest golfer.
What are the negative sides of Callaway X Hot drivers?
There is not much to complain about finding issues with this driver. However, a few reviews are unhappy with the club's shaft—stating that for the higher-priced club face, there should be a professional club shaft to go along with the X Hot driver.
Some reviews claim that Callaway X Hot drivers produce a slightly different sound, which may or may not indicate a slightly less quality of a product, especially if you compare it to Callaway's usual products. 
Is Callaway X Hot driver worth getting according to reviews?
Plenty of reviews will recommend this club to even the casual golfer. It offers an upgrade in the distance, ball speed, and forgiveness when striking the ball off the tee.
Callaway Golf Company completes the praise with this statement; "We've used our thinnest casting technology ever to create a lighter club configuration and an optimized CG that's designed to help you rip it off the tee… 
In addition, the Speed Frame face creates breakneck ball speeds across the face for a longer, more consistent distance. This technology helps optimize the CH, offers more forgiveness, and is designed to provide more consistent sidespin for accurate drives."
Is Callaway X Hot driver supposed to last long, according to reviews?
On average, a Driver lasts around three to five years, or more accurately, ninety to one hundred and fifty rounds. 
So then, according to the Callaway driver reviews, an average player who goes to the course weekly should expect their club to last about five years.
However, this does not consider the digs, divots, bad swings, or other mishaps that occur on the golf course. You will damage your club if you slam your driver down in frustration. Therefore, it is essential to take care of your things.
Final thoughts on Callaway X HOT 19 Driver Review
Purchasing an upgrade at the driver slot, the Callaway X Hot driver is not a bad option. Keep up with the cleanliness and maintenance; this driver will last you five years. 
In addition, the club face offers maximum forgiveness and a more prominent sweet spot that provides better accuracy and distance off the tee.