Can You Test Hit Clubs at Golf Galaxy?
Last Updated on June 14th, 2023
We may earn commissions for purchases made through links on our site. Learn more on our about us page.
Golf Galaxy is a store dedicated to golf and golf equipment that opened the doors of its first store in 1997. The company prides itself on standing out among its competitors for its unique resources available to golfers.
It is the world's first and only interactive golf store. Not only can you find new golf equipment, but you can get lessons, test out the clubs to make sure the fit is right for you, use the in-store virtual driving range, and more.
It is a huge benefit to be able to test hit clubs before you invest in them.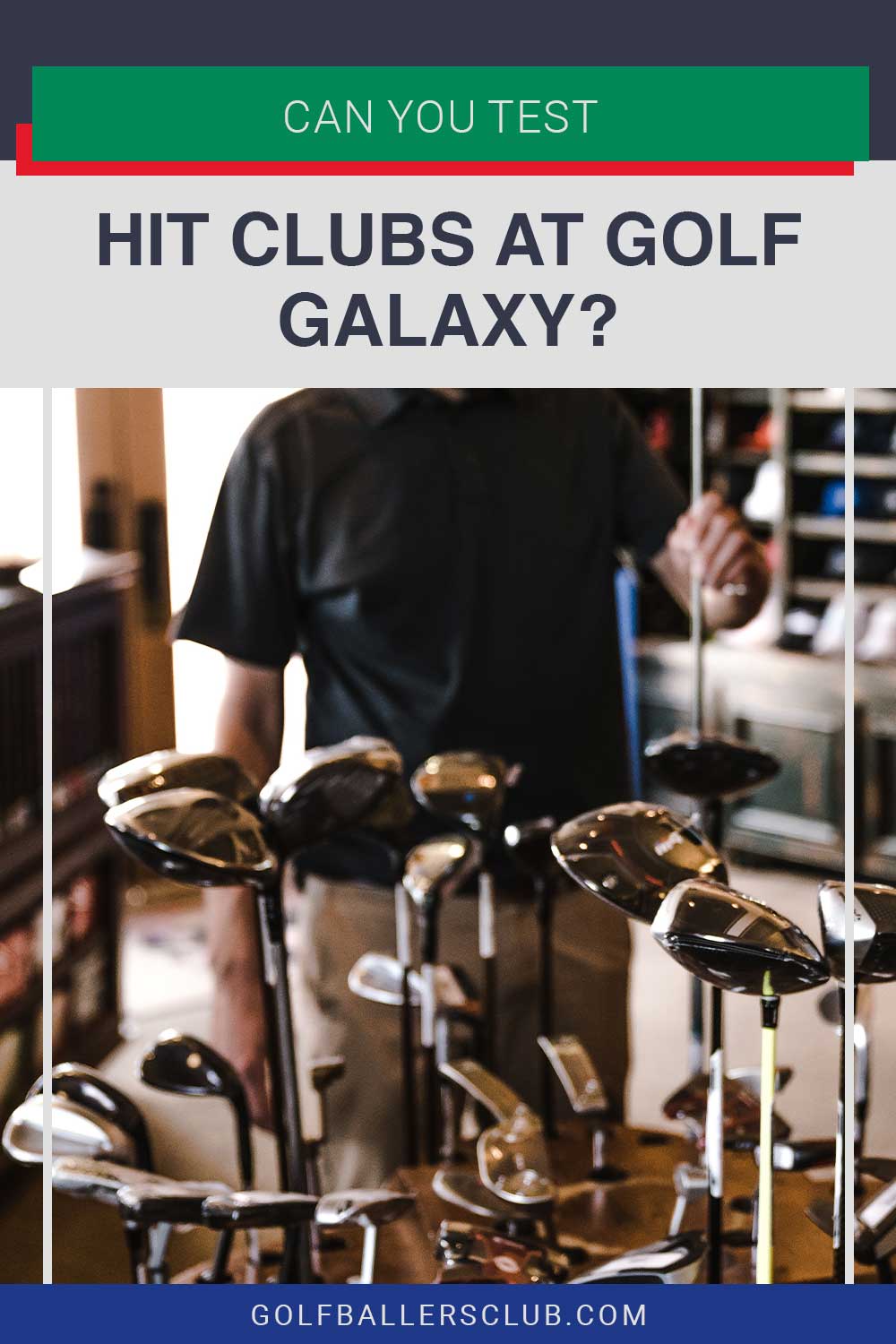 Is This Possible in All Stores?
Golf Galaxy offers the service of being fitted for a golf club at every location. Every golfer has different preferences. One person's grip might be entirely different from others, affecting the golf club's swing from person to person.
Therefore, it is essential to ensure that you are completely comfortable with the club you are using. The professionals at all Golf Galaxy locations are prepared to be able to help fit you with the right golf club before you invest in any one club.
Where Do People Test Clubs?
You can test a club out on the range after purchasing it, or you can visit Golf Galaxy to test your clubs in the store before you take them home.
The last thing you want is to get out on a green with a new club and figure out that your swing is off because the club is not a good fit for you. If you test your club on the virtual range at golf galaxy, you are more likely to have a successful experience while you golf.
Visit the professionals at Golf Galaxy to get fitted for the best club for you.
How Should You Test Your Clubs in a Store?
Once you are fitted with a club that feels comfortable, you can use the in-store content to test out your club. In-store, you should test your clubs in the virtual driving range.
You can test out the grip, ensure that it is adequately weighted for your swing, and try hitting a few balls to see how it feels. If you are unsure that the club you are using is right for you, seek a team member for assistance in getting fitted with the right club.
Tricks that Can Help You in Testing Clubs
Some tricks to help you test the right club might be as simple as taking a few swings with the club you are interested in. You will want to pay close attention to the grip and the weight of the club you are interested in purchasing.
If you find yourself at a loss for tips and tricks, seek a professional staff member to help you get fitted for the proper golf club before setting out for the virtual range to test your club.
How Far Can You Hit in a Store?
Every Golf Galaxy has an in-store range to help you test your clubs. The range is virtual and meant to simulate a natural green so you can practice hitting golf balls. Because the range is virtual, you can hit the ball as far as possible without consequences.
The simulation will track the distance and show how effective your swing was with the club you are testing. There is a huge benefit to being able to test out your club before you purchase one.
Final Thoughts on Can You Test Hit Clubs at Golf Galaxy
Golf Galaxy is a unique establishment dedicated to making your golfing experience one to remember. You can find all the golf equipment you need in addition to having a one-of-a-kind shopping experience in this famous golf equipment store.
The professionals at Golf Galaxy are prepared to help fit you for your new club, test your swing, and even get you started with golf lessons if that is something you are interested in.