Do PGA Professionals Golf For Free?
Last Updated on June 14th, 2023
We may earn commissions for purchases made through links on our site. Learn more on our about us page.
All PGA golfers are like anyone else regarding course fees and will have to pay the course to have the pleasure of playing eighteen.
However, the perks of being a PGA pro start with access to exclusive golf courses worldwide, being fitted with clothing and clubs by sponsoring golf brands and manufacturers, and invitations to major tournaments.
That does not mean that local clubhouses, potentially opened by a PGA tour pro, will not allow the owner or other PGA friends a free round of golf here and there. As a rule, though, according to the PGA, there are no free rounds of golf for PGA pros.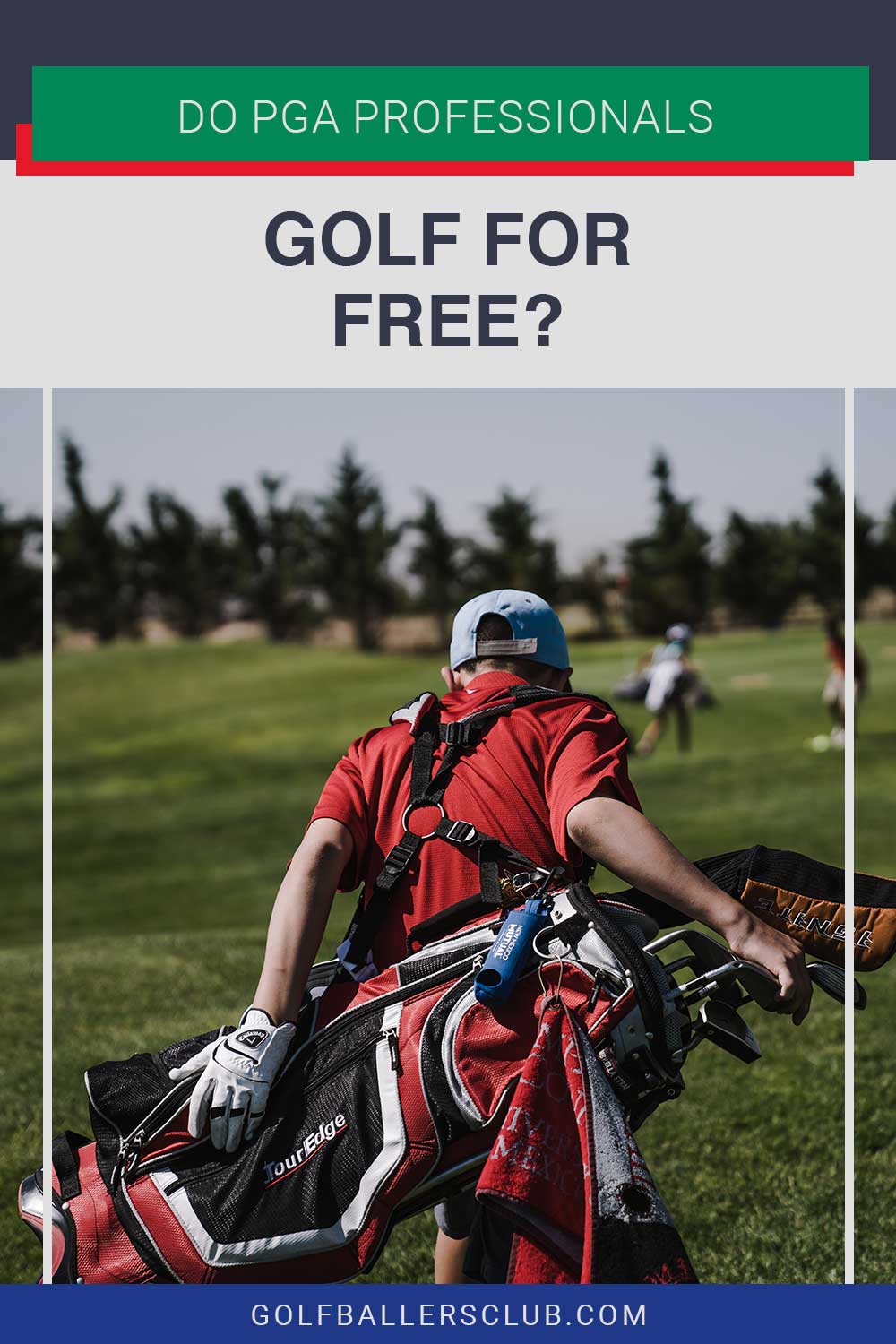 How Does it Work?
Once admitted to the Professional Golfer's Association, players are given access to golf courses worldwide and educational tools to improve their play and knowledge of the game.
There are two main pathways to a PGA membership outside tournament play: the PGA professional golf management program and the PGA Golf Management University Program.
These academic programs focus on the game's business aspects, including the people, the financial aspects, and the preservation of the game.
In addition, the PGA is non-discriminatory as both male and female professionals are allowed the full membership benefits equally.
Do PGA players Pay for Tournaments?
Yes, unless they have been exempted for special reasons such as being the previous year's winner, and if the tour player is not required to qualify, they pay one hundred dollars in annual and initiation fees.
In addition, golfers competing in the pre-tournament qualifying event must pay four hundred dollars in entry fees, while champions and nationwide tour players pay one hundred dollars each.
The women's association also requires players to pay to compete in PGA tournaments when entering. On average, regional series will cost a player one thousand hundred dollars for the entire tournament.
Do Their Sponsors Pay for Them?
In most cases, a professional golfer's sponsors will take care of their sponsored players' fees, clubs, and clothing choices.
For example, a legendary golfer like Tiger Woods receives approximately forty-two million dollars annually in endorsements, which can easily cover the entry fees and annual costs to pay for a full year of PGA-level competitions.
Not all players with sponsor money will be making the millions of dollars the big-name players do, but many of them will have their play paid for them. Therefore, entry fee coverage is a central bargaining point for a player negotiating a deal with a golf sponsor.
Do PGA pros Pay for their Equipment?
The article mentions sponsors that pay large sums of money to their players, which will easily cover the equipment costs.
Then many of the major manufacturers will bring golf club sets that pros can use to promote the company, sometimes bringing gear valued at around fifty thousand dollars.
To answer the question, a good golfer does not pay for their clubs or an up-and-coming rising star. Instead, the beginners, amateurs, and the best pay for their clubs; the legends will have uniquely made clubs custom-tailored to them.
What do PGA Players have to Pay for?
Answering this question requires a breakdown of players, how much sponsors cover, and what a player can afford. The up-and-coming players and season pros will be fitted and provided with enough to cover clubs and entry fees, but rarely more.
The amateurs usually will have to start with the clubs they bought; only after reaching a level of professional skill will they be picked up by a sponsor or team. After that, the player will have to earn their keep as they work to become the best golfer they can be.
The Legends, tournament winners, and PGA champions will get millions of sponsorship dollars covering everything.
Final Thoughts On Do PGA professionals golf for free
The United States is a golfer's paradise where finding a course to play eighteen should not be a problem. The hall of fame resides in the sunshine state of Florida, along with over a thousand different courses to pay for all that PGA players have to play.
Many regular professionals will get sponsored, and money will cover a golfer's needs. This includes the club fittings, the accessories and clothing, the bags, and clubs, along with any PGA fees needed to stay active on tour.
PGA professional tour members can succeed within the confines of the sport as a liaison, employees, or players, depending on the person.