How Long Does A GOLFTEC Fitting Take?
Last Updated on June 14th, 2023
We may earn commissions for purchases made through links on our site. Learn more on our about us page.
GOLFTEC offers a variety of packages that hold swing lessons, evaluations, club sizing, and fittings. The club fittings culminate the entire process regarding the GOLFTEC service being provided.
The data from the swing evaluation, and the lessons taken, all get put into a computer and analyzed; then, the expert fitters will take that knowledge and apply it to the player's needs.
For example, they will know which club sizes will be the most beneficial and get the most out of a player's natural swing movement.
There are four main types of fittings being offered at GOLFTEC for most major golf club manufacturers, and those club-size tailoring appointments include:
Driver fitting
Iron fitting
Wedge fitting
Full bag fitting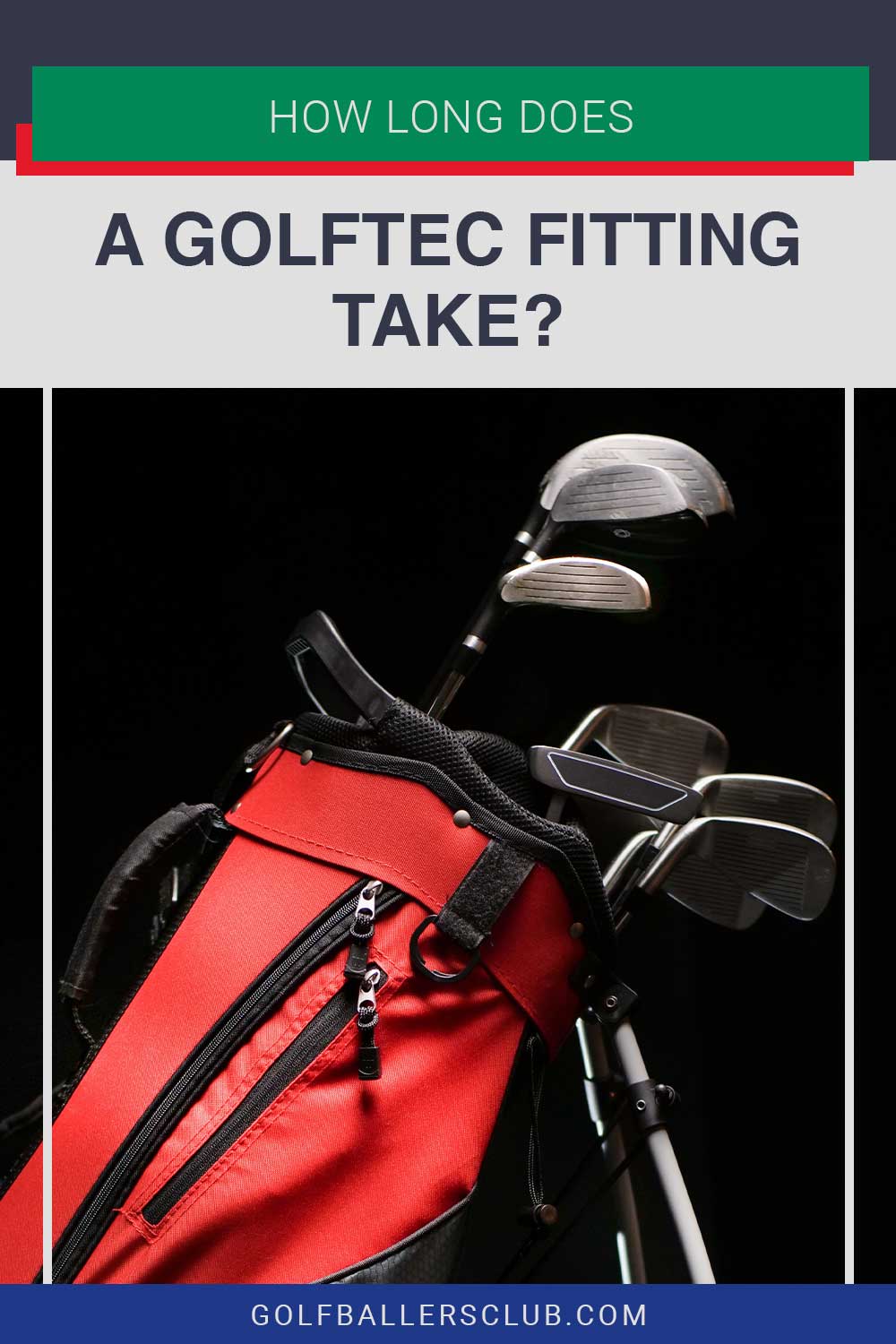 Why does the Time Vary?
The time varies depending on the level of service being asked; for instance, a new customer who wants a fitting will need to undergo the preliminary swing evaluation to get enough data even to begin the club tailoring process.
Therefore, the typical sixty-minute session will need to be extended to include another thirty minutes for the evaluation, then go ahead and add another thirty minutes for a complete bag fitting if the customer asks for such.
Another reason would be because of club testing sessions; as with any product, there will be a tryout or "test drive" period before the set gets purchased.
Does Fitting Last Longer for Pros or Amateurs?
Fittings, as a standard, will take between sixty and ninety minutes; this is for both amateurs and professionals; that being said, some personal coaches come with a membership with GOLFTEC.
Therefore, each session with that personal coach could push a fitting to be longer or shorter depending on the needs of the students.
Then you have the matter of importance; any golfer would gladly give up time for a deserving student that happens to be playing in a PGA tournament. The golfer needs to have everything perfect to compete with the best of the best in the sport of golf.
Which Part takes the Longest?
This question has a few parts to it; the swing evaluation is a part of the fitting process, but the fitting is not always a part of a swing evaluation. Therefore, a comparison in time shows equal amounts of time taken up by the process.
Each club is fitted with a player will need a swing evaluation to ensure the choice is accurate and that the length of the shaft-to-clubhead ratio fits and is calibrated to the player's natural abilities.
Add this all up, and the longest part would be a complete bag fitting, especially with a brand-new set of clubs to be tested.
What Should You Wear for Fitting?
Take this approach when going to a GOLFTEC fitting; think about what you would be wearing on the golf course and wear that to the fitting. You may ask because a golfer will want to try out the clubs in an outfit like the one they would be playing a round in.
That way, a GOLFTEC pro and a golfer will know which clubs will fit best, for the swing analysis will include clothing as an element. Swing checks, like cling on the shoulder, generally get overlooked and come into play in golf.
When Should You Get a GOLFTEC Fitting?
Let us take the perspective of a beginner who is just starting and wants to learn to play the game of golf. A driving range with clubs to borrow may save you time but certainly will save you money.
If the game suits your fancy, consider spending the money here to get a swing evaluation and fitting. Unfortunately, there is a thing called life, and money does not grow on trees; some golfers will need to start with a secondhand set of clubs.
Consider a fitting as a gift for the graduate or a golfer having a celebration; just having one club that fits perfectly can change a player's enjoyment level.
Final Thoughts on How Long does a GOLFTEC Fitting Take
GOLFTEC provides a service that industry professionals and top manufacturers have recognized. These game plans and lesson plans deliver the industry's highest quality evaluations and professional fittings.
If you are considering purchasing a plan through GOLFTEC, be sure to dress as if you are going out for a regular eighteen; the control to the data will be a golfer swinging as if they were playing on their favorite course.
Then after a thorough swing evaluation, the professionals will offer club fitting to which top-of-the-line golf clubs will tailor to your exact specifications.