How Long Does Tour Edge Take To Ship Clubs?
Last Updated on June 14th, 2023
We may earn commissions for purchases made through links on our site. Learn more on our about us page.
Tour Edge, a golf club manufacturer founded by David Glod in 1985, has a lifetime warranty that comes with thirty-day hassle-free returns and UPS ground, Next Day, or 2nd Day options.
Custom clubs may take longer because of the tailoring process, but typically UPS ground takes about seven to ten business days for the clubs to arrive.
Of course, keep in mind that these rates are for states within the continental United States. Any international shipping will take longer than the mentioned time scale and will likely cost more to move the clubs overseas.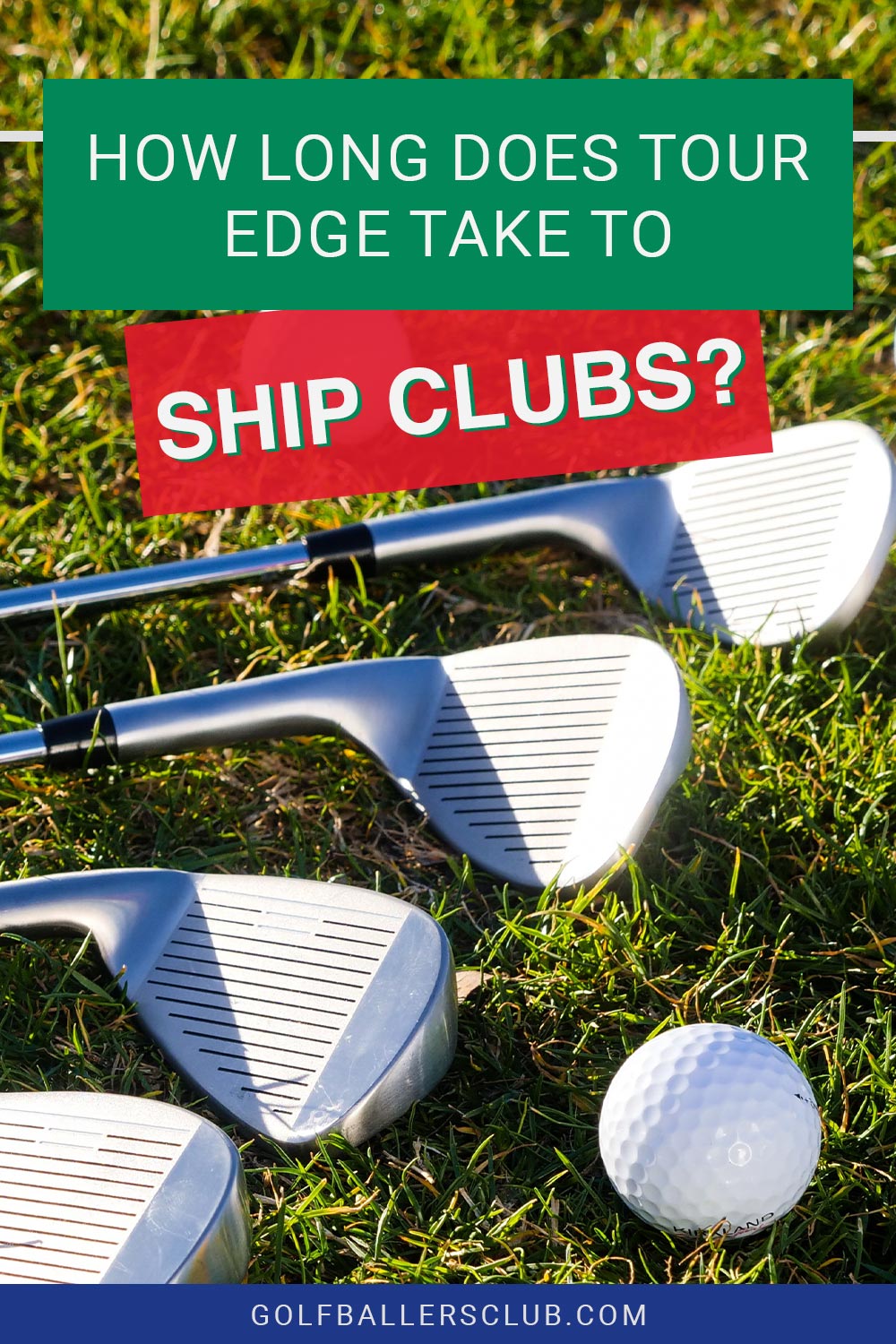 Is Tour Edge made in America?
Yes, Tour Edge is manufactured and headquartered in the suburbs of Chicago, Illinois. David Glod, the company's founder, started the venture as a golf pro at Village Links Golf Course in Glen Ellyn, Illinois.
He designed his first club in 1987, and history will now tell how that club became the first step to Glod becoming internationally recognized as a master club designer, and Tour Edge is considered a top ten manufacturer in every category.
The actual factory where the clubs are made is said to be hand built in Batavia, Illinois, just outside the Chicago city limits.
Do Tour Edge Clubs Come with a Warranty?
Yes, Tour Edge holds their clubs to a high standard, to which they back their products with a lifetime warranty. That being said, the company states they have the right to replace or repair any product at the company's discretion.
Most companies protect themselves with similar policies; however, Tour Edge's warranty covers any defects with components, materials, or workmanship, which includes the steel and any graphite breakage.
In case it needs to be said, there are conditions in which the warranty will be voided, including club abuse, any alterations made by the owner, or loss/theft.
Do Custom-fit Clubs take Longer to Arrive?
Typically, taking the entire process into account, yes, the custom-tailored fit clubs will take longer.
This is because of the manufacturing time needed to create the golfers club to specifications, and then you add the regular time that most Tour Edge products take to be shipped.
From the data provided, simply fitted clubs take about five to six days to be manufactured, shipped, and delivered. At the same time, a club with a few out-of-the-ordinary specifications will take about a day longer to get to the customer.
Therefore, if you are looking to replace a club for an upcoming game, plan accordingly.
Who is Tour Edge owned by?
As discussed earlier in the article, David Glod started Tour Edge in 1986 and designed his first club a year later.
He was introduced to the game as a youngster by his father and even competed at the collegiate level in Florida before moving to Illinois and beginning his work on repairing and refitting golf equipment.
After a few garage incidents and bumps in the road, he saved enough money to start his own company.
His goal was to provide clubs that were both quality and of reasonable pricing, to help educate the world about the game infused with the passion of its owner and chief club designer.
What year did Tour Edge Exotics Come out?
PGA tour validation came in the form of the launch of the Exotics line in 2005; at that time, many of the best players on tour started using Exotics of their own volition and were a factor in many tournament victories that year.
Since that day, Tour Edge has been releasing new technologically advanced drivers, irons, wedges, and putters to satisfy even the most dedicated golfer.
To give you some understanding, the Tour Edge Exotics are designed for the rigors of a PGA tour season, but there are other lines of Tour Edge products for the every-weekend golfer.
Final Thoughts on How long does Tour Edge take to ship clubs
Tour Edge is one of those success stories that folks with a passion hope to achieve, all of which started in a garage and grew to be one of the top manufacturers in the world today.
David Glod made his dream come true by relentlessly working on his craft and believing in his vision for the world of Golf.
Few clubs on the market perform at the level of Tour Edge; if you are curious about the latest developments, look up their Hot Launch line of products. As with any purchase, be sure to take the time to research the product and to buy from only accredited websites.