Is Adams Idea A Good Golf Brand?
Last Updated on June 14th, 2023
We may earn commissions for purchases made through links on our site. Learn more on our about us page.
A little introduction is for those unknowing of Adam's Idea, Barney Adams bought Dave Pelz Golf company in 1987, and he renamed it Adam's golf. In seeing the opportunity to own his golf company, Mr. Adams put his heart and wallet together and rolled the dice on a dream.
This company is getting the highest quality reviews online, and there are five out of five stars on a few sites.
Golfers are confident in the design and how it feels when making contact with the ball. Some volunteers experienced the wow factor when testing it out, and some said that clubs exceeded expectations.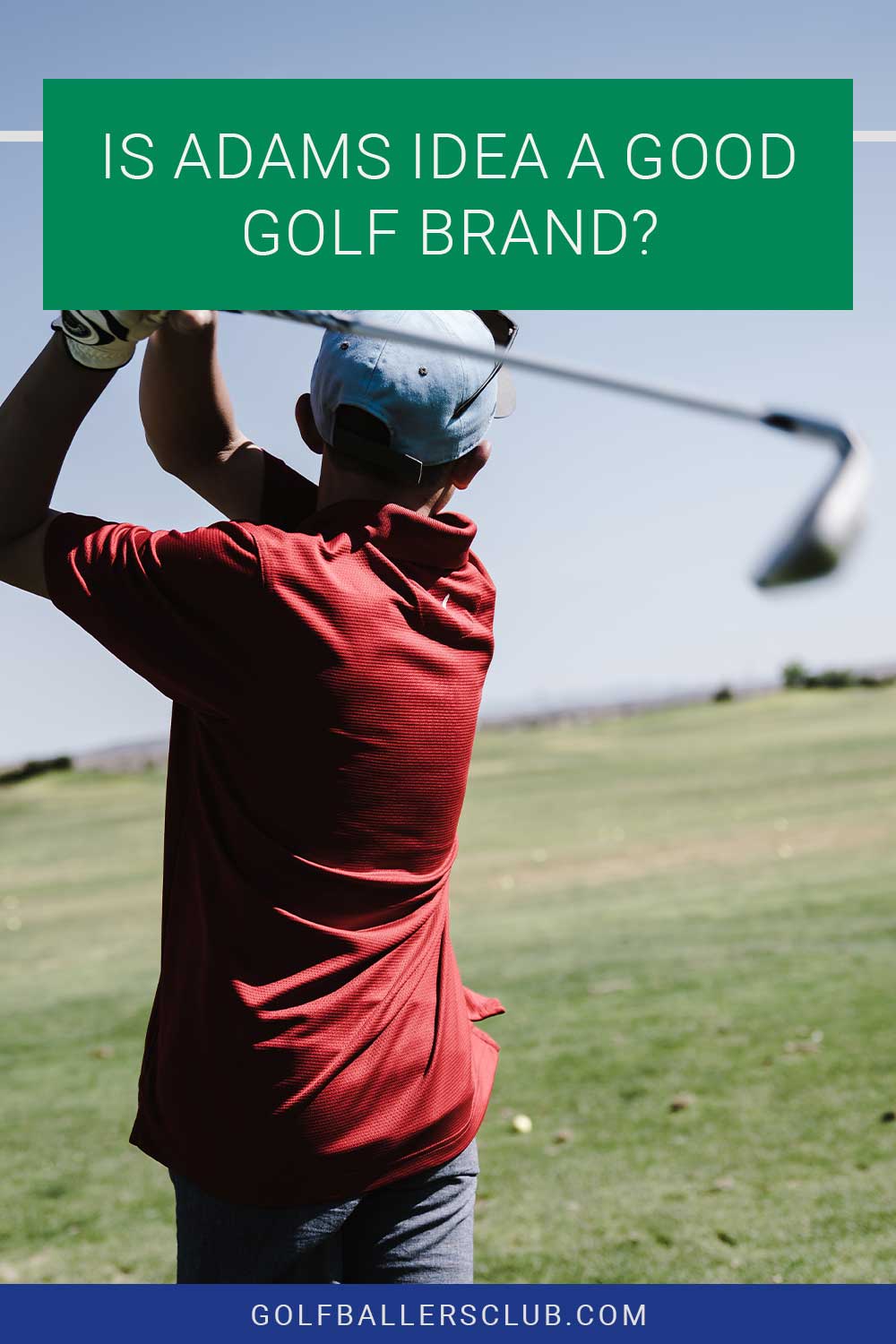 What is their Most Popular Model?
Adam's Idea, and its former owner Barney Adams, are recognized for its designing, marketing, and distribution capabilities as a company. Known for the tight lies' technology and flawless clubs.
The most popular models from these manufacturers would have to be the IDEA irons which sport a springy face that helps deliver longer distance strikes and fast ball speeds off the club head.
The technology is designed to produce the optimal launch and control after each stroke, which in turn gives the golfer using the clubs a better experience on the course. What golfer does not want to have better success on the course?
Who Owns Adam's Idea?
Adam's idea is a thirty-five-year-old rebranded Dave Pelz Golf company, which in 1987 was purchased by Barney Adams and then sold to TaylorMade/Adidas in 2012. He has since returned with a new award-winning company, Breakthrough Golf.
Barney Adams is a golf legend who revolutionized the game and turned his focus onto the putter and the importance of the club on a hole-to-hole basis.
The weight distribution, counter-balance ratio, and other factors lead to an idea since, on average, a player will use a putter forty-one percent of the time. Viola is introducing the Breakthrough Golf Technology Stability Shaft, now available for all clubs.
What is the Average Price of Their Clubs?
As shoppers look on the internet and inside the local stores, they will find that Adams Golf Idea is not hard to find.
However, an average price range is hard to pin down, as clubs can range from ten-fourteen dollars to upwards of a few hundred dollars, let alone the costs of entire sets ranging from one hundred to potentially a thousand dollars or so.
To give a person looking to find the best deal on Adams Idea, look on eBay; there are complete sets of clubs for a hundred dollars or so. In addition, there are affordable clubs for every budget.
Who Should Buy These?
These clubs are designed with tight lie technology and can improve even the most experienced golfer's game. Those needing to update an old bag or in need to replace or upgrade those irons or woods, you could do worse than Adam's Idea.
Even if you are buying for a golfing enthusiast, a person who would know the name Barney Adams, this could be a surprise gift to excite them.
Few golfing legends can match the respect felt for Adams Golf clubs, on par with the Hall of Famers of the game and well deserved.
What are the Flaws of Adams Idea Products?
There is not much to complain about with Adams Golf clubs, which were designed with an easy-to-hit mentality and give even the newest golfer the confidence to strike the ball. There are no flaws when looking at the clubs, if any are to be found.
A search among forums, articles, websites, and review sites reveals that most golfing communities agree that these clubs are as nearly flawless as possible.
To speak what many have already said, these clubs will help lower your overall round score and provide an easy-to-hit experience.
Final Thoughts on Is Adams Idea a good Golf brand
There are hardly any company products that have the flawless reputation that Adams Idea Golf company has amassed and maintained through quality production.
There is hardly a review on the internet that does not have something positive to say, from the Drivers to the wedges.
Just like with anything, give your research, do diligence, and make sure these are the clubs that fit your bag. Even with all the praise online, ask questions of the local pro and regular golfers, and get opinions from influencer experts and professional players.
Remember, with any review, take it with a pinch of salt and be ready to find a flaw if there is one to be found.