PING g410 vs g400
Last Updated on June 14th, 2023
We may earn commissions for purchases made through links on our site. Learn more on our about us page.
It was in 2017 that the PING G400 Driver and Irons were released to the public; at the time, it was called the most forgiving driver on the market regardless of swing speed and a suitable fit for golfers of all skill levels.
Two years later, PING released the evolutionary upgrade G410, which came out with smaller club head sizes but with an extra pop of five to ten yards.
For this article's purposes, we will dive into all the clubs, Driver, Fairway woods and hybrids, Irons, and wedges. These two model lines of clubs incorporate solid features and can be that set that takes you from amateur to professional.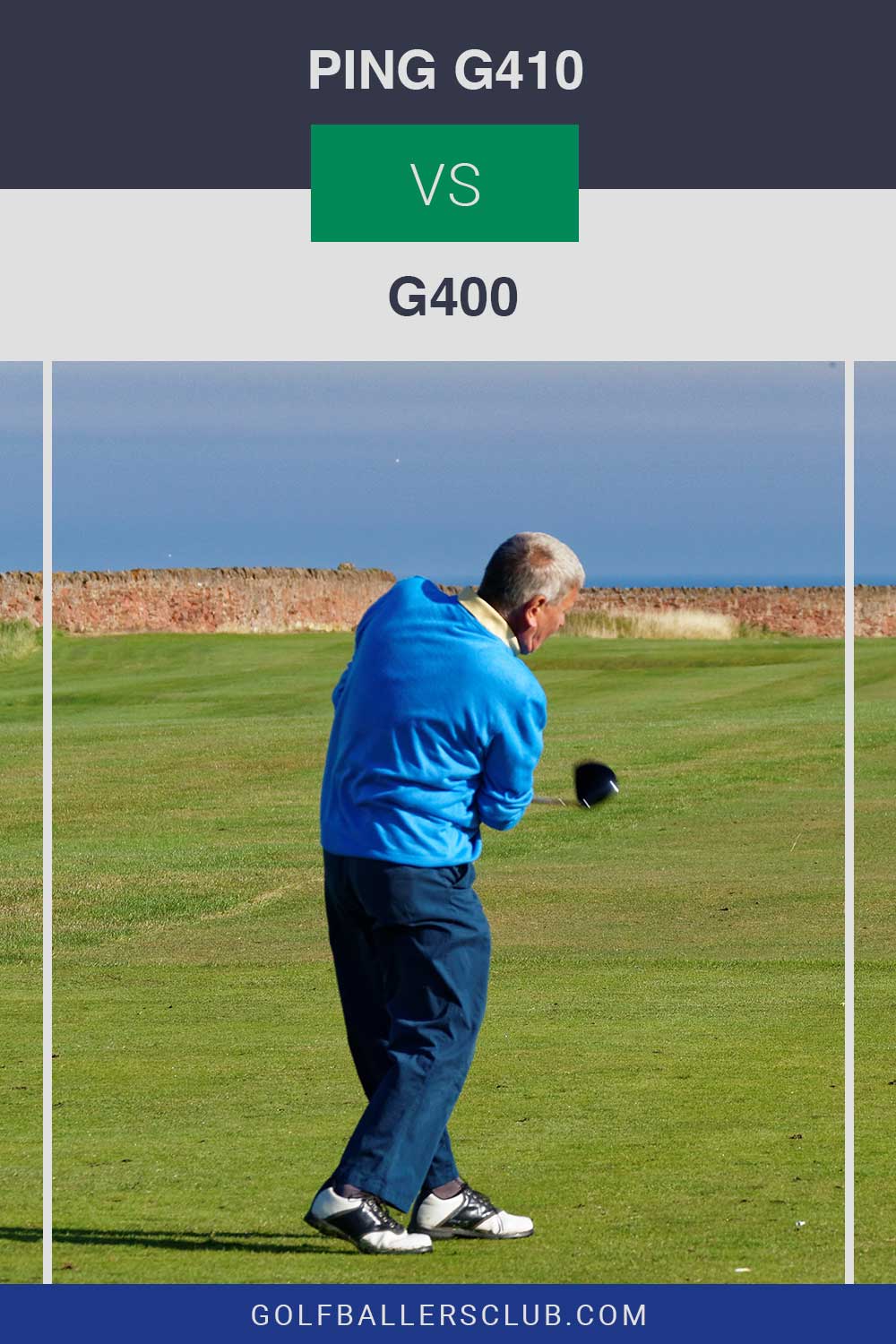 Which One is Older?
Quick rundown, the PING G400 series was released in 2017, and the PING G410 came out in 2019, similar to how many manufacturers produce new clubs just about every year with minor adjustments.
To put it into plain English, the PING G400 series is one or two years older than the more recent PING G410.
This, however, is separate from either set's value; getting a swing evaluation done will help a golfer decide which fits their physical attributes better.
For example, there will be player swings that will be more attuned to higher loft, while others like to keep the ball low and play with a spin rate.
What are the Differences?
There are going to be slight differences in the clubs; this, of course, is to provide a better-customized experience for players needing different launch angles, lofts, and spin to be more effective at striking the ball.
There are hardly any changes made to the irons, but you will see a difference between the Drivers.
The G410 does have a more oversized club head and slightly differing visual aids. However, as results go, the G400 has a higher loft setting, and the launch angles are approximately a degree more.
This resulted in the G410 having five to ten yards more distance than its predecessor.
Pros and Cons: PING G410 vs. G400 irons
The thing about PING is that their irons last for a lifetime, which bodes as a pro for purchasing either model of irons. Otherwise, the PING g410 has further distance that helps a player look for irons with more yardage.
As for Cons, for either of these clubs, there is hardly much to complain about, but to be fair, there will be higher prices for the major manufacturing brands. A set of irons will set a golfer back a few hundred dollars, expensive brand, quality irons.
Price Range: PING G410 vs. G400 irons
As quickly touched upon above, sets of G400 and G410 irons will be expensive to obtain but genuinely worth the price. To start with, the PING G400 set of irons will have a price tag of around two hundred dollars to upwards of nine hundred to one thousand dollars.
The PING G410 set of irons will also be in about the same range, except that the price does not go under two hundred on most auction sites. Still, it does get over one thousand dollars for some of the newer sets of clubs.
Final Verdict: PING G410 vs. G400 irons
There are no reasons not to buy and use either of these iron types.
However, there are going to be slight differences with the loft, launch angles, and overall distances off of impact, to which the G410 will have the better distance and the G400 will have the higher carry and loft.
Many reviewers, golfers, and professionals agree that these PING irons age well and can last in a bag for fifteen years. In addition, their metals keep their shape and show minor wear even after multiple uses; truly a testament to this company's quality manufacturing.
Players that have played the game for a few years and are looking for those irons that will make them competitive look no further than these PING sets of clubs.
Each set will provide a slightly different play style; by now, an intermediate golfer will know what launch angles and distances they want in the bag for the next round of eighteen holes.
Players will want to pass on some clubs to their kids; if this is true in your case, consider these PING clubs, they are known to last the test of time.