What Year Was Titleist Ap2?
Last Updated on June 14th, 2023
We may earn commissions for purchases made through links on our site. Learn more on our about us page.
The original Titleist Ap2 was a prevalent iron across the golfing community. The iron was initially released in 2008, and Titleist has released updated models over the years to keep up with changing technology and golfing trends.
Titleist is a world-renowned brand for golfing equipment. The company is trusted by many in the golfing community. You will find professionals and amateurs alike who use Titleist golfing equipment. The Ap2 was the first in its line in 2008 and is still known as a reliable iron.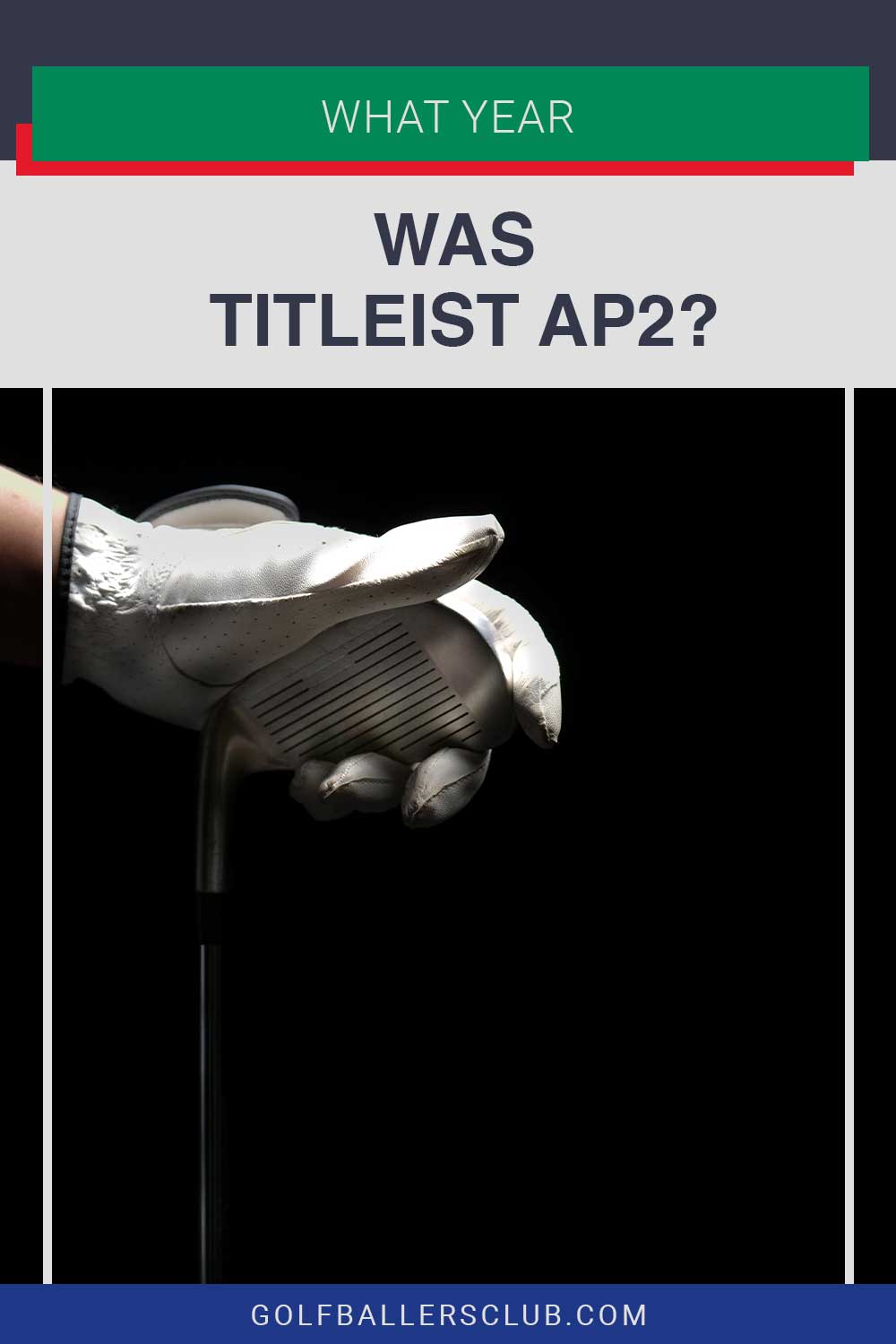 Is it Still Good?
The Titleist Ap2 irons have traditionally been very reliable irons to use for both amateur and professional players. Over the years, newer versions of the Ap2 iron have been released. The most recent is the Titleist 718 Ap2 iron in late September 2017.
It was launched in both the United States and the United Kingdom. These high-quality irons have kept up with the latest technology to provide golfers with a premium quality product that will enhance their game.
If you come across an original Titleist Ap2 iron, you can still use it. If you are looking for an Ap2 iron, you can still use the original, but if you want a state-of-the-art iron to help make your game the best it can be, seek out the most recent model.
What are the Best Features of it?
The best features of the Ap2 irons from Titleist make it more forgiving. One of the things improved in the Titleist 718 Ap2 iron is the change in center of gravity.
The stainless-steel caps that caused the weights were replaced with tungsten, which allowed the center of gravity to be moved more toward the center. The change in design allowed for more forgiveness in your hit when using this iron.
Another significant feature of the Ap2 irons involves the flexibility of the face. At impact, it flexes more efficiently so the iron can create more ball speed. The Ap2 irons are premium quality irons trusted by professionals and used by many in the golfing community.
Are the Titleist AP2 Forgiving?
Titleist is not usually known for having forgiving irons in their lineup. However, the Titleist Ap2 irons have been reviewed to have a surprising amount of forgiveness. They are known to help you send a golf ball straight ahead, even if your swing isn't dead center.
The best-case scenario for a golf club is that it enables you to direct your ball even if your swing is a little off. You want a well-balanced iron that is comfortable to use and easy to swing so that you can golf easily.
The Ap2 irons are known for their incredible forgiveness and ability to help you hit straight.
Can You Still Buy it?
If you are looking for the original Titleist Ap2 iron released in 2008, you can still find them second-hand on websites like eBay. Shopping online is a good option for people looking to find irons that might be a little older.
However, you can buy more recent irons from Titleist. You can shop online for a more recent Ap2 iron or find a store to see them in person.
If you are looking to purchase new irons and are unsure where to look, reach out to a professional at Titleist to get the best advice on which Ap2 iron is best for you.
What are its Flaws?
The Titleist Ap2 irons are generally known for their premium quality, giving golfers a top-of-the-line experience. The one flaw that could be considered a hindrance involves the material of the iron.
It is reinforced with a material that does not allow any spring-like effect on impact with the ball. This does not necessarily mean that it will hinder every golfer, but if you are looking for a meaningful spring, this iron might not be helpful.
Final Thoughts on What Year Was Titleist Ap2
The Titleist Ap2 irons came out in 2008 and have continued to grace the greens of the golfing community. They are a high-quality premium line of irons known to provide golfers with the best experience.
You can still find the original Ap2 iron if you are shopping second-hand, or you can find an updated model on Titelsits' website.
If you are a fan of shopping in person, find a local sporting goods store to get a feel for Titleists' irons. You are sure to be impressed with the quality of the Ap2 irons.