Who is Kenny Giannini?
Last Updated on June 14th, 2023
We may earn commissions for purchases made through links on our site. Learn more on our about us page.
There is not much in the world today with the quality of a Kenny Giannini putter, noted for being the first of its kind using a completely milled putter design unseen before.
Kenny Giannini is best known for his three decades plus of crafting putters at a level, the PGA tour pros notice; even the legendary Arnold Palmer was partial to a Giannini putter.
At Cleveland Golf in the late seventies, he debuted the putter, resulting in five-plus models that have stood the test of time and the rigors of a PGA tour season.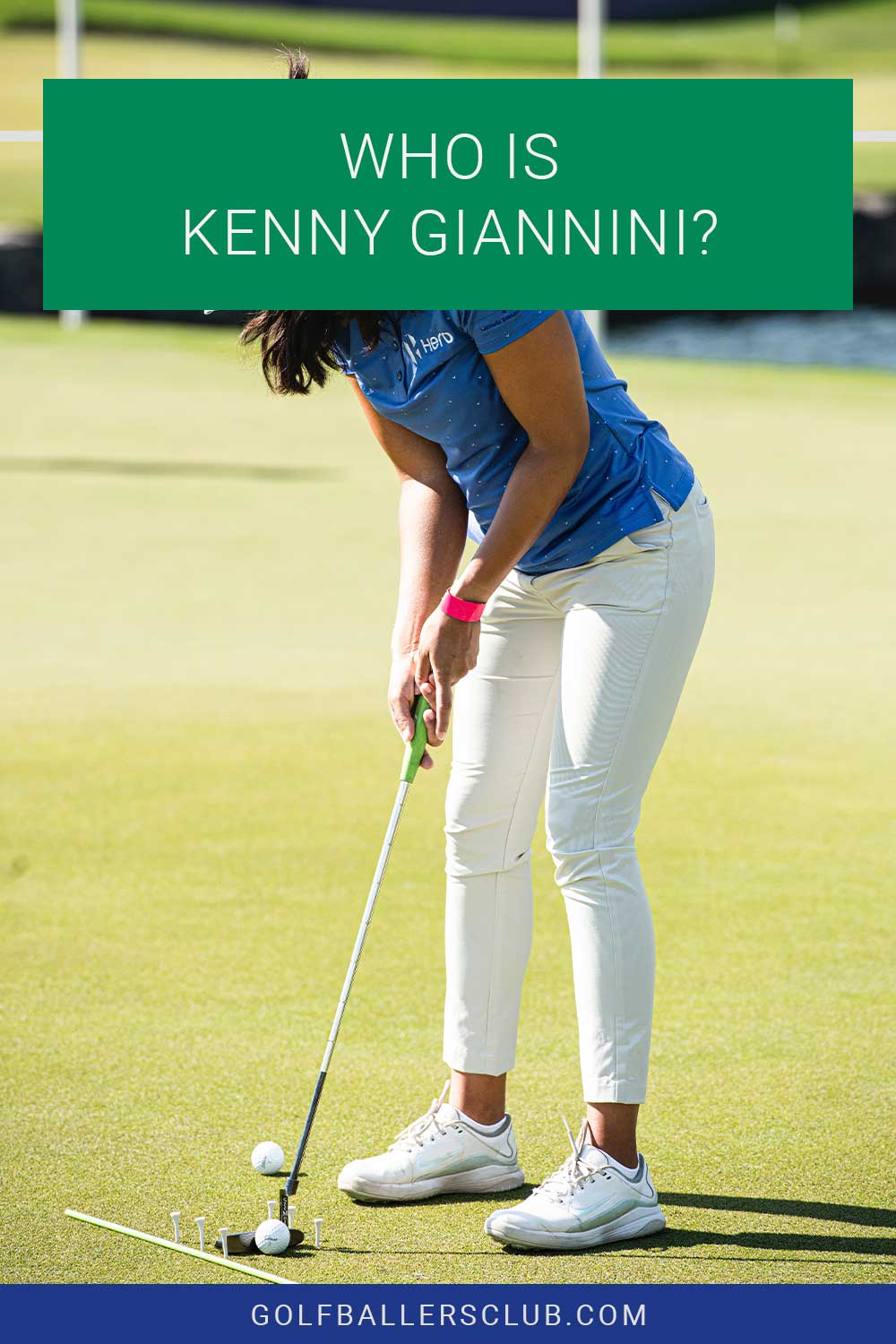 For How Long did he Play Golf?
Kenny Giannini says of himself that he is a golfer, first and foremost. That being said, there is no record of Giannini playing on tour or competing at any official professional tournaments or no public records to speak of.
With that knowledge, we can add that his father introduced him to the game early, and Kenny has been playing the game ever since. So, to answer the question outright, he has been playing golf for the better part of his life.
As mentioned before, Mr. Giannini is known for pioneering the completely milled putter, the same the Arnold Palmer used.
When did he Start with a Golf Equipment Company?
Kenny Giannini started working for the Ben Hogan golf company in the late seventies, a big step from working in his garage to fixing grips, refit clubs, and other repairs. As he continued his career, he worked for other large manufacturers, Cleveland Golf and Mizuno Golf.
After competing on the golf team in college and completing his education, a young Giannini moved from the sunny state of Florida and decided to set up shop in the suburbs of Chicago, Illinois. There, he began turning his education and passion into a career.
Where are his Clubs Made?
As mentioned earlier, Kenny Giannini graduated from college and moved to Chicago's suburbs to set up shop. When he got there, he eventually built his own company, starting with his garage.
Then after putting in a few decades of work for Cleveland Golf and Mizuno Golf, he made a new home in the warm weather Coachella valley of Southern California.
From online business directories, the Kenny Giannini Putters, LLC's Headquarters is located off North Cove Drive in Indian Wells, California. The weather there, the average highs get no lower than around sixty-eight to sixty-nine degrees, and golfing there is a choice.
The Most Popular Kenny Giannini Products
There are few putters, out of the Kenny Giannini golf club line especially, that are more popular than those of the Legacy series. Even today, on golfing forums, contributors will talk about the soft feel when putting or getting about the "handmade" claims.
The Legacy putters have up to five base models to choose from, all of which can be found between the price ranges of forty and seventy-five dollars.
In today's market, Kenny Giannini has reduced his business to custom-made orders, not having moved away from the mass production industry. However, the company headquarters are still listed in southern California, and we will gladly take your call.
Is his Equipment Overrated?
This is a more complicated question than you would think; To start, Arnold Palmer used a Giannini-designed putter when Kenny was mass-producing putters. Professionals have been using his putters for the better two decades on tour.
There are some grumblings about whether the putters are handmade, over-priced, or rust quickly; Still, for the most part, there is little to be said about the shortcomings of a Kenny Giannini designed, built, and adjusted putter.
That being said, the business did have to reduce production to an "order by order" basis, and the listed phone number is active (760) 851-9475 (according to dnb.com, business directory)
Final Thoughts on Who is Kenny Giannini
Kenny Giannini has played golf his entire life, graduated college, where he competed for the entirety of his four years there, and pursued his passion for golf. His passion came in the form of golf club engineering and design.
For the better three decades, Giannini has designed and produced some of the best putters the world of golf has ever seen. Professionals have used putters of his design since the days of Arnold Palmer, and they are still found in golfer's bags worldwide.
Now the question is, what is the next significant innovation to the putter, and will Giannini be a part of it?