Yonex N1-Cb Forged Irons Review
Last Updated on June 14th, 2023
We may earn commissions for purchases made through links on our site. Learn more on our about us page.
As one of the best golf clubs on the market, the Yonex N1-CB Forged Irons are designed for muscle back looks with pocket cavity playability and forgiveness.
With a Graphite Hybrid Insert behind the face, these irons dampen unwanted vibrations and establish a lower and deeper CG for an improved feel, comfort, and forgiveness at impact.
Yuta Ikeda, who is not bound to a club contract, selected the Yonex N1-CB as his iron of choice, becoming the 2016 Japan Golf Tour Money List Leader.
Its high performance and reliability were also very positively evaluated by the magazine's readers. When you're looking for a top-of-the-line golf club that will help improve your game, look no further than the Yonex N1-CB Forged Irons. You won't be disappointed.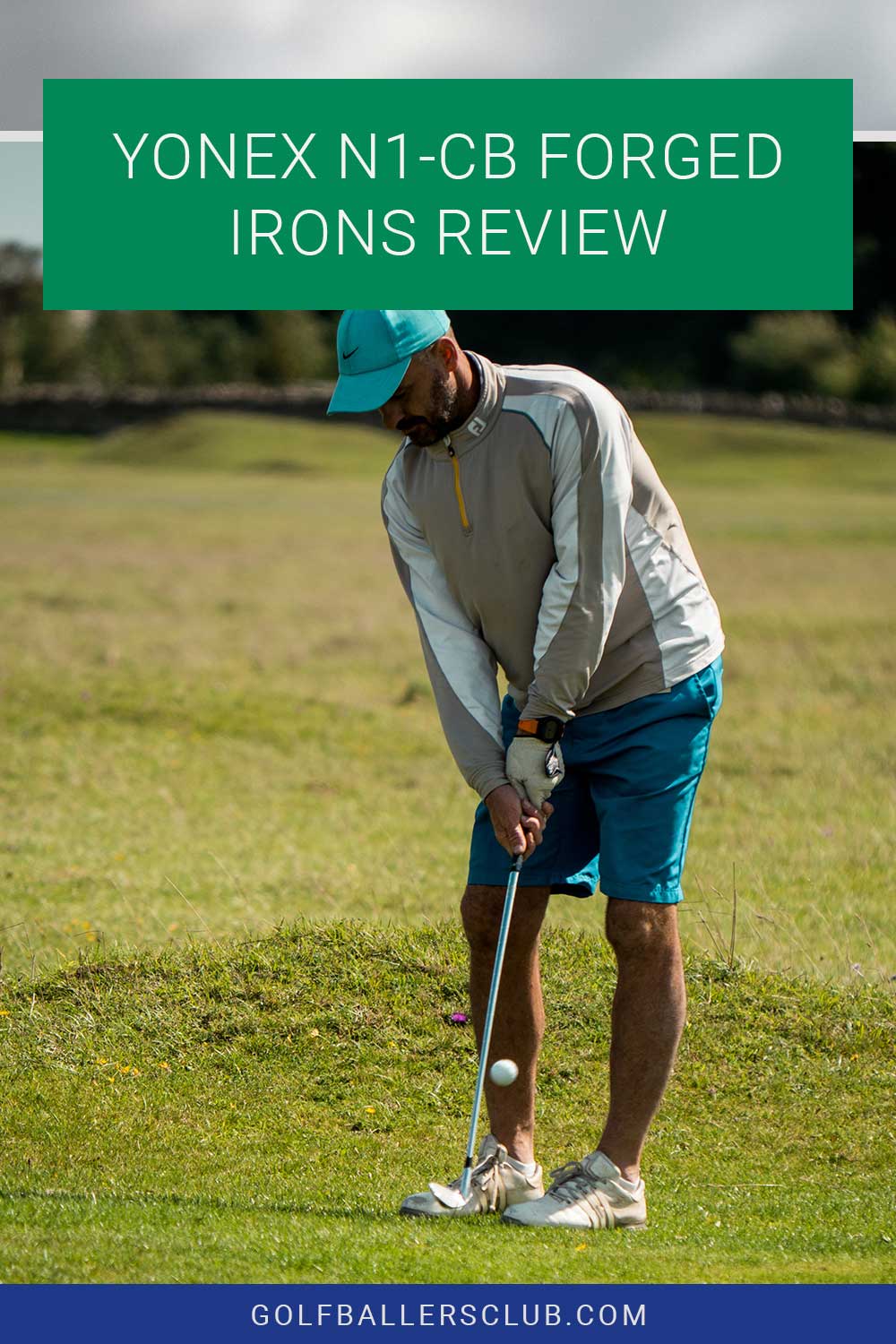 What is the Quality of This Product?
The Yonex N1-CB Forged Iron is a great quality golf club that has been precision made at the Yonex Manufacturing Headquarters in Japan. It has gained popularity since its release in 2015 and has even won the Japan Golf Digest Club of the Year Award in the iron division.
Since 1997, the clubs that receive the Club of the Year Award have been chosen based on reader votes and evaluations from the magazine's executive committee.
This marks the second time a Yonex club has received this great honor, the first time being in 2006. The same irons have also won the trust of Yonex golfers such as Hyo-Joo Kim and Sun-Ju Ahn.
The N1-CB Forged Iron is a perfect example of Yonex's continuous dedication to quality craftsmanship and innovation. As a result, players who use these irons can expect nothing but the best performance on the green.
What Are the Best Features?
Yonex N1-CB Forged Irons are the ideal choice for any golfer looking for increased feel, comfort, and forgiveness.
With a unique Graphite Hybrid Insert placed behind the club face, these irons offer improved spin control while also providing a lower and deeper CG. The shaped 3D Sole also helps to maintain club head speed and get the ball airborne no matter the lie.
As a result, the Yonex N1-CB Forged Iron is perfect for any golfer looking to take their game to the next level.
Pros and Cons of Yonex N1-CB Forged Irons
The Pros of the Yonex N1-Cb Forged Irons are as follows:
They are extremely forgiving, even on off-center shots. They are designed with forgiveness in mind. They feature a large clubface and perimeter weighting, which makes it easier to hit the ball straighter.

They have a low center of gravity that helps with launch and trajectory, and the stiff carbon fiber shaft provides great feedback and promotes a consistent swing.

Their weight distribution makes them easy to swing, and they have a high trajectory.
The Cons of the Yonex N1-Cb Forged Irons are as follows :
They don't provide as much feedback as some golfers might prefer. They may be too forgiving for experienced golfers who are looking for more control over their shots.

They also have a tendency to slice if not hit perfectly, which can be frustrating for some golfers.
What is the Price Range?
The N1-CB irons have an RRP of £1,199 (s) for 4-PW with the Nippon NS. Pro 950GH oz or the Nippon N.S. Pro Modus 3 System Tour125 steel shaft as standard.
The entire set has been designed to offer maximum forgiveness and playability, with a deep CG location that provides a penetrating ball flight and enhances feel thanks to the use of forged 1020 carbon steel.
The wide sole helps to promote effortless launches and provides more stability through impact for greater accuracy.
In addition, the use of high-strength HT1770M steel in the construction of the irons allows for thinner faces, which in turn generates faster ball speeds for increased distance.
Final Verdict on Yonex N1-CB Forged Irons
Yonex is a top brand in Japan known for its quality, technology, and craftsmanship. The N1-CBs are designed to be wider with a higher toe and a cavity back and pocket cavity to increase playability. 
These irons were put to the test and recorded excellent results in last year's Top Gear test.
This year, they recorded ball speeds and carried distances slightly lower than our test average, but this can be attributed to other brands' advancements in better player irons game for 2017.
Overall, the Yonex N1-CBs are a great option for those looking for powerful and playable irons.